We Make Beautiful Looking Kitchens & Custom Kitchen Cabinets That Lasts Long Lifetime
If you're thinking of remodelling, renovating your kitchen or looking for Custom Kitchen Cabinets or Kitchen Appliances. Contact Castle Kitchens for the best advice and tips from trusted renovation experts. Learn more about kitchen designs, remodeling and as well as kitchen renovation cost. We are one stop shop for all your kitchen and bathroom renovation needs.
Be it a small kitchen space or a large, our professional kitchen designers will work together with you in coming up with a design that not only is elegant and beautiful but also practical and functional. It's our goal to exceed your expectations by designing and installing the perfect kitchen for you, your family and friends to enjoy.
Visit our Kitchen Showroom in Markham, Ontario, Canada, and experience the difference we can make. Building your dream kitchen is easier than you think.
Book A Free Consultation Today.
---
Watch Our Latest Mcvean Kitchen And Bathroom Project Video
Browse by Categories
What our Clients Say
Great knowledge very friendly professional service Lots of excellent ideas that work within your budget and taste level I would highly recommend them
Sandra Mathew
We hired this company for a total kitchen renovation. The design and attention to details were excellent.Product quality was excellent. Installation was excellent.
Deborah Bristow
Jodi was a good listener and really took the time to understand our needs.Without hesitation she came to our house to discuss ideas and to help us to optimize the space.
Jane Carmen
We Build Kitchens that last a lifetime or more..
We at Castle Kitchens are top contractors for making Custom Kitchen Cabinets in Markham, Toronto, Richmond Hill, Thornhill, Aurora, Stouffville, Newmarket, Uxbridge, North York, Scarborough, Brampton, Mississauga, Whitby, Oshawa, Pickering, Ajax, Concord, Woodbridge, Vaughan, and Etobicoke.

Our experienced, knowledgeable and senior kitchen designers will help and walk you through every step of the design process in order to make sure your dream kitchen is built the way you want it and make your dream come true.

Luxury kitchens are characterized by functional design, innovative features and a high caliber of construction and quality. Not only is our team artistic, but are also highly trained, allowing for luxury interiors and precision construction.

We begin the design process by getting to know you, the client. We listen as to what your lifestyle is about, which includes family, usage of space, and future planning.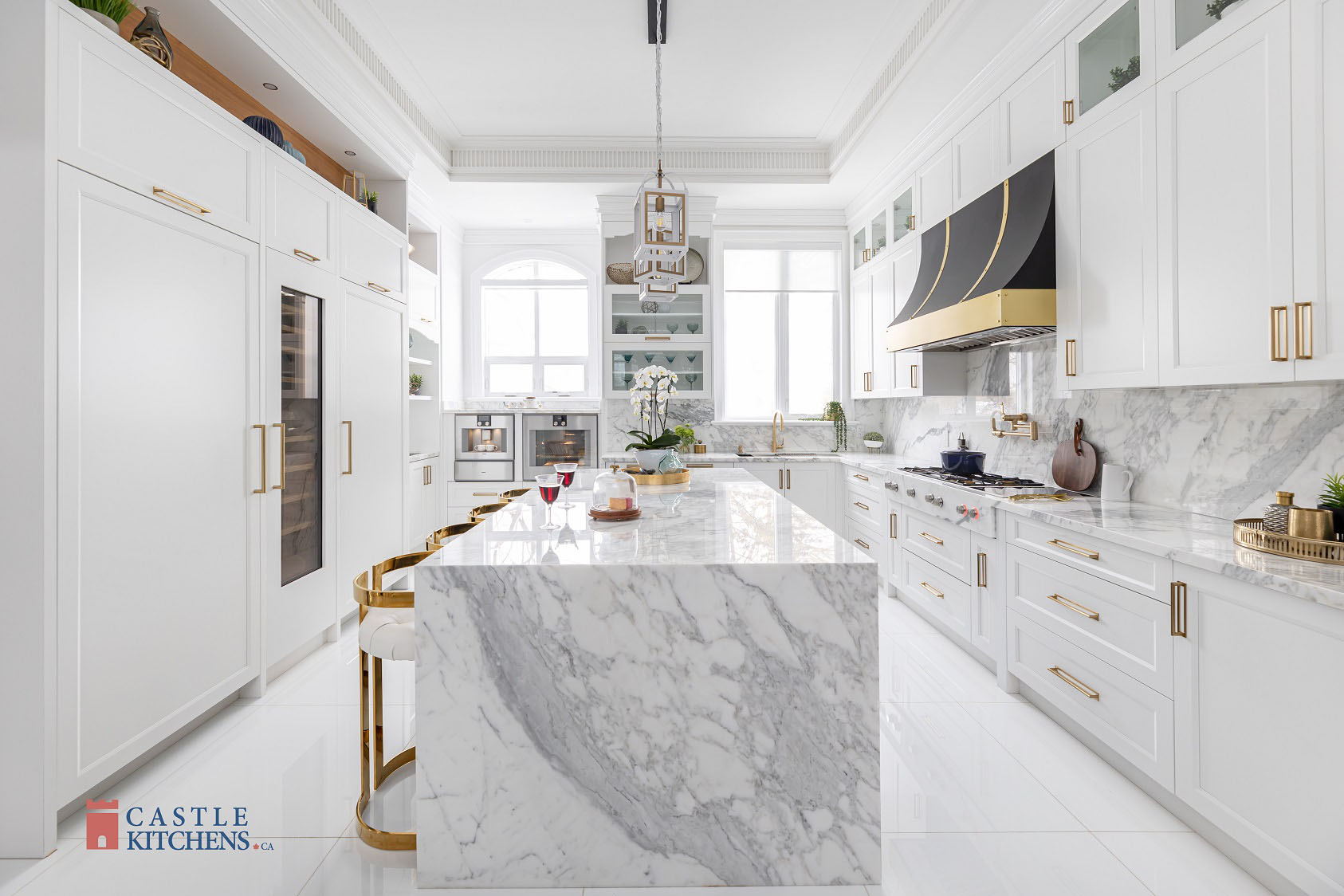 Why Choose Castle Kitchens?
Castle Kitchens Understands the importance of delivering affordable and durable kitchen cabinets that not only look beautiful but also last a lifetime.
Our in-house senior kitchen designers will assist you with the entire process from planning to design, and recreating your kitchen ideas in 3D. Each project is custom designed by our team of experts using the latest 3D software, so you can visualize your new kitchen and get a feeling of how it will look once it's completely finished.
It's our goal to provide you with enough information needed in order to make a well-informed and wise decision.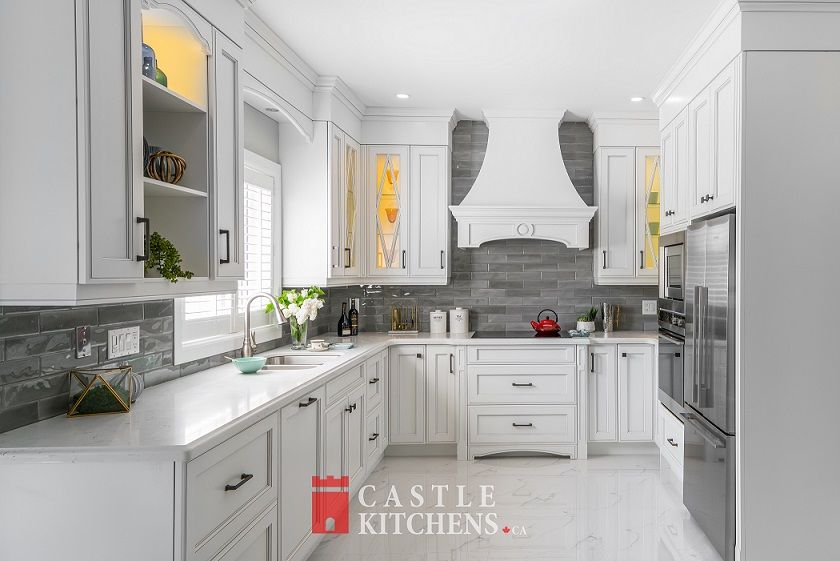 Castle Kitchen Cabinets
When it comes to investing in the kitchen, you should never compromise on your cabinets and when it comes to Custom Kitchen Cabinets In Markham, Ontario, Canada, there is no better place for selection and quality other than Castle Kitchens.
Our Kitchen Cabinets are Custom Made to your kitchen space and specifications.
We are proud to offer the best custom kitchen cabinets made right here in Canada, so we can enable all kitchen chefs and enthusiasts to build the kitchen of their dreams.
Take Your Outdoor Kitchen To Next Level
We Design And Manufacture Beautiful, Functional, And High-Quality Outdoor kitchens that last lifetime for clients all around Markham, And Greater Toronto Area.
Our in-house design team can create a space that's perfect not only for cooking but also for entertainment. Built-in Grills, Outdoor refrigerators and Storage Space all come together to create a stylish and functional outdoor kitchen space.
From the Design To Installation process, we take care of everything in helping you create your dream outdoor kitchen. Our custom cabinet work will meet all your outdoor requirements and expectations. Castle Kitchens is the market leader in outdoor kitchen space.
Share this Page
This error message is only visible to WordPress admins