Best Custom Kitchen Cabinets Maker In Mississauga, Ontario
Looking to Buy Custom Kitchen Cabinets near Mississauga, Ontario? Look no further, We provide top quality kitchen cabinets at very affordable prices.
Our experienced and knowledgeable team can help and walk you through every step of installing kitchen cabinets and kitchen design process in order to make sure your dream kitchen is built the way you want it. Creating beautiful and life long lasting kitchens and transferring them into something that meets and exceeds your expectations is our specialty.
The kitchen is usually the most used room in your house and used every day to cook meals. Each and every single project is custom designed by our team of experts using the latest 3D software, so you can visualize your new kitchen and get a feeling of how it will look once it's completely finished. We can design and build your dream kitchen, remodel or renovate your old kitchen or replace your old kitchen cabinets with brand new.
Starting a Kitchen renovation project can be overwhelming, especially when if you haven't completed one before. It's our goal to provide you with enough information needed in order to make a well-informed and wise decision.
We know how to keep your project on track, ensuring your budget is utilized to its full potential. We're one stop shop for all your kitchen renovations and remodeling needs in Mississauga area.
---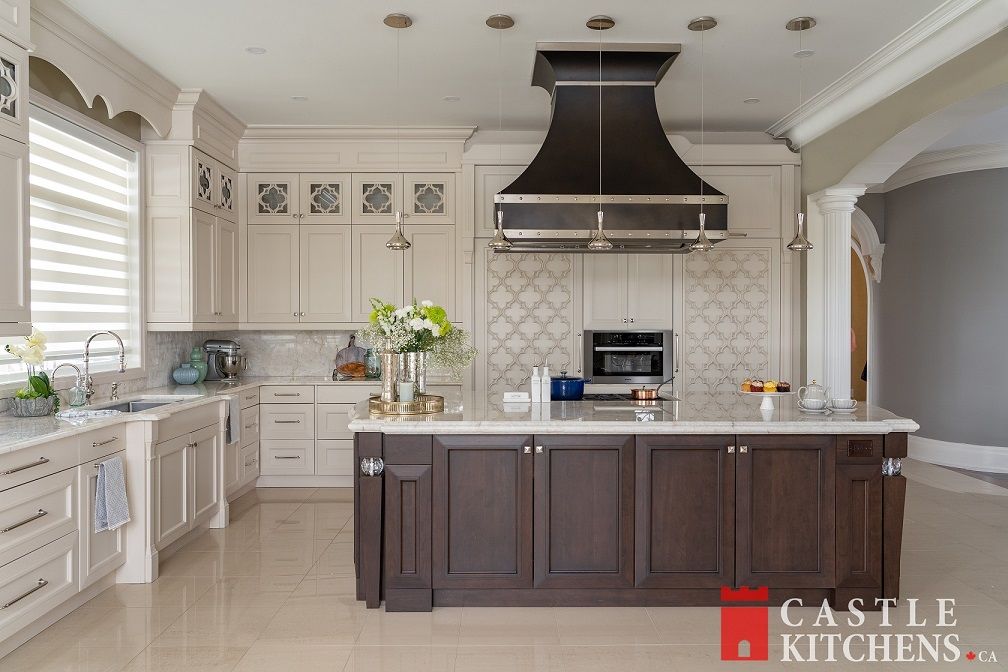 The moment you set foot in our showroom and talk to one of our professional staff, you would immediately feel the difference. We believe in not only building your dream kitchen but also building a good relationship with our customers. Visit our huge showroom today in Mississauga, Ontario, for all your kitchen cabinetry and countertops needs and be inspired by our custom kitchens designs.
We have completed many kitchen projects for customers living in Mississauga, all of Peel Region, including Brampton, Caledon, Bolton and also Greater Toronto Area and York Region. No matter what your budget is, we will work together with you in making your kitchen dreams become reality.
There are many different options available. White kitchen cabinets are very popular. They add class and clean look to any kitchen and also make great storage tools for any kitchen.
Why Buy Our Custom Kitchen Cabinets In Mississauga, Ontario?
We have Over 24 years of experience in design and manufacturing
Custom Design Process
Massive showroom with displays
Proudly made and manufactured in Canada
Kitchen Showroom with 400 door styles and 20,000 Sq. Ft showroom
Highest quality Cabinet materials
We deliver on time within budget
And so, if you are looking for a company to install Custom Kitchens Cabinets in Mississauga, Ontario or anywhere around Greater Toronto Area (GTA), then stop by our huge Kitchen Showroom. Be it a small kitchen space or a large, our professional kitchen designers will work together with you in coming up with a design that not only is elegant and beautiful but also practical and functional.
---
Our Recent Projects