Kitchen Design Ideas in Richmond Hill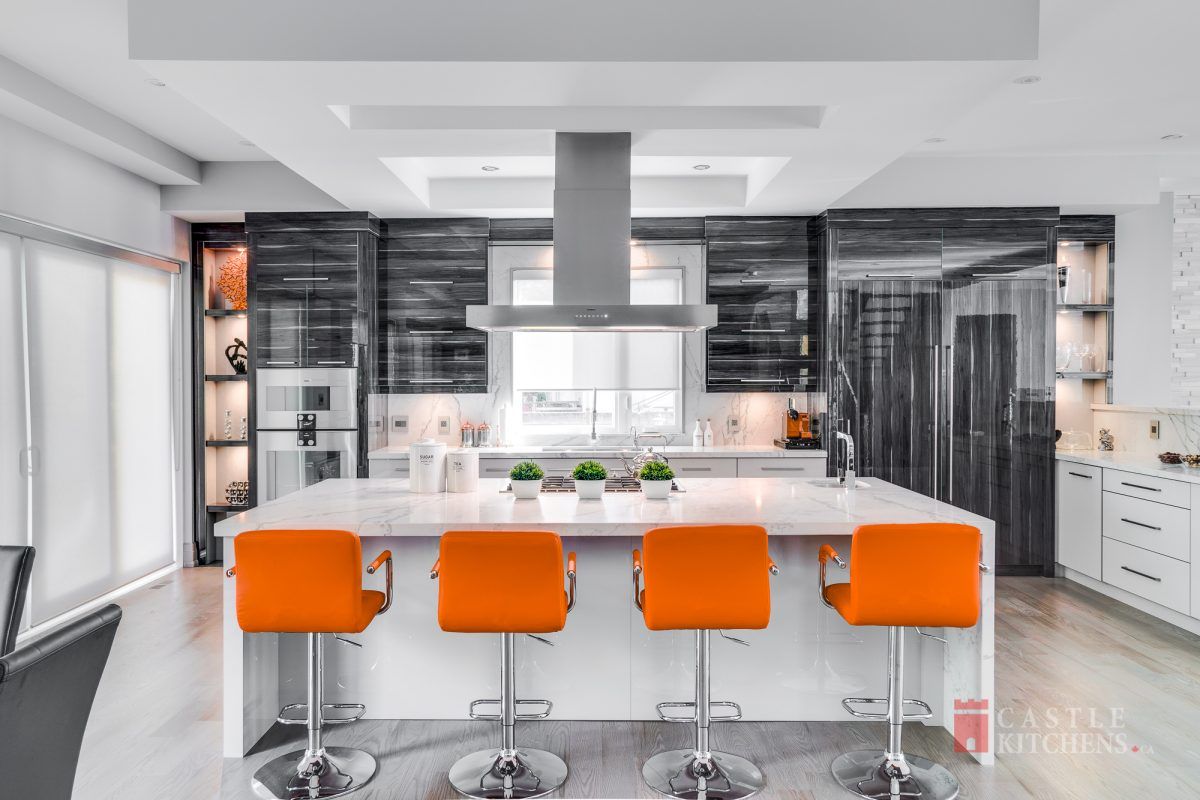 If you had searched for the term "kitchen ideas" or "kitchen design ideas", chances are that you are thinking of redesigning or renovating your kitchen or even thinking of newly building one. When coming up with kitchen design ideas, there are so many factors to keep in mind. After all, the heart of your home is the kitchen and you spend a good amount of time in this space. You want it to be beautiful and elegant but yet practical and functional.
This is where Castle Kitchens come in. We have years of experience designing custom cabinets for residents of Richmond Hill.  We start off by listening. We listen as to what your lifestyle is about, what your family is about and what your future plans are all about. We then understand your Wants and Needs. Your Likes and Dislikes are, what your Wish List is. Based on all these factors along with the budget we have to work with, we propose a design that is functional and at the same time beautiful and elegant.
Be it a small or huge kitchen space, we'll come up with a kitchen design idea that you would love. We'll visit your home in Richmond Hill and take perfect measurements and create a 3D version of the new kitchen. This would give you a visual of what to expect and also gives you a chance to make changes before installation begins. Should your theme be white, we have great white kitchen ideas. And for that matter, even grey and white.
For great kitchen design ideas, start off by visiting our showroom and speaking to one of our qualified kitchen designers and us know what is in your mind. We'll direct and guide you every step of the way and make sure your dream of a perfect kitchen becomes a reality. We look forward to serving your custom kitchen cabinet needs.