Kitchen Remodeling Ideas And Designs Pictures In Toronto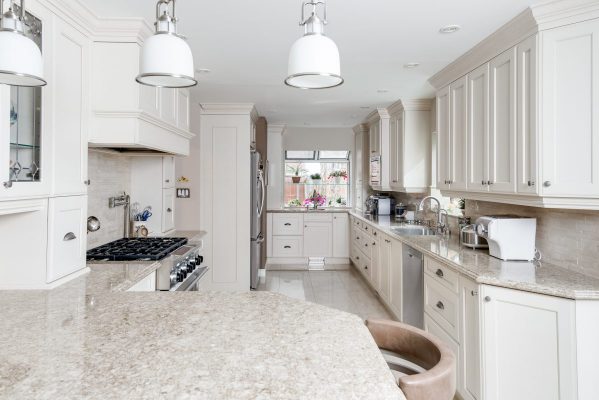 If you live in the Toronto area and Looking for Kitchen remodeling ideas? You've come to the right place. We can help you redesign & remodel your kitchen the way you want it. The kitchen is the most used room in your house and used every day to cook meals and dinners. You want your kitchen to be an enjoyable place.
The centerpiece of the modern home, and a focal point of everyday life and entertaining has become the Kitchen. At Castle Kitchens we pride ourselves in making that very place not only elegant, but also practical to suit your lifestyle.
Our prices are very competitive with thousands of satisfied customers. We have been serving the Toronto market with quality workmanship, excellent products and outstanding service for over 20 years.
We at Castle kitchens understand the work involved in making your dreams become reality and that is why we have become a trusted name for kitchen remodeling, renovation and redesigning in the Toronto area. Your kitchen maybe small or large, but the fact that you have dreamed of a luxurious kitchen to fit your lifestyle is what makes us come into the picture.
The moment you set foot in our showroom and talk to one of our professional staff, you would immediately feel the difference. We believe in not only building your dream kitchen but also building a good relationship with our customers.
We are proud to serve Toronto, Markham, Thornhill, Unionville, Stouffville, New Market, North York, Richmond hill, Unionville and look forward to being part of your kitchen redesigning or renovating project. Call us or better yet, drop by our showroom.
Our kitchen remodeling designs will add style and function to the heart of your home. View these kitchen remodel ideas to get inspired for your kitchen makeover! Visit our showroom in Toronto (Markham) to be inspired by kitchen cabinet ideas on display and speak to one of our kitchen experts. Feel free to Call us at (905) 944-0060 or email us at info@castlekitchens.ca. if you have any questions. We look forward to seeing you.