Kitchens: Now The New Living Room
The kitchen has evolved from a work space that was separate from the social spaces of the home to one that is integrated and vital to the activities of family and friends.  Previously, the kitchen was categorized in the work zone, and food preparation was a task.
Kitchen designs today understand that while food preparation is important, other activities also occur in the space. Today's lifestyles seem to require an informal living space where family members and friends gather to share their lives on a regular basis. Time constraints mean that often several activities are occurring in the space at the same time. More activities occur int he kitchen, not just cooking. Children's play and homework can take place in this space. It most often becomes the communications headquarters where messages are taken and schedules are kept.
Overall, the dreadful task of food preparation is no longer done in isolation!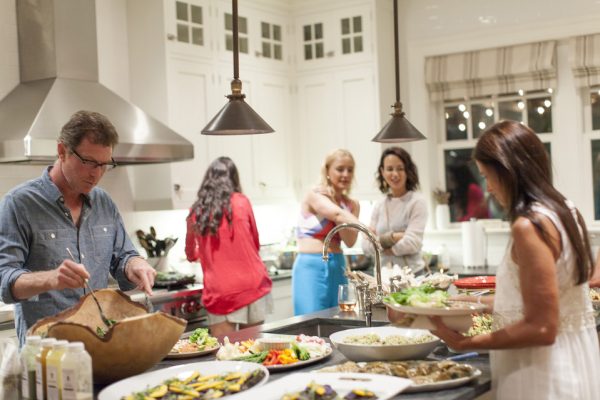 Credit: NKBA National Kitchen & Bath Association: Kitchen Planning Second Edition Julia Beamish, Kathleen Parrott, JoAnn Emmel, May Jo Peterson, 2013.