Best Outdoor Kitchen Cabinets Maker In Toronto, Ontario, Canada
Castle Kitchens is the best custom outdoor kitchen cabinet maker in Toronto, Ontario, Canada. We build, design and install custom outdoor kitchens and cabinets. We can help you create a space that's perfect for not only cooking but also for entertainment. The heart of the home is moving from the indoors to the outdoor kitchens.
We are passionate about being a part of fulfilling our customers outdoor living aspirations.
Built-in Grills, outdoor pizza ovens, outdoor refrigerators, and Storage Space all come together to create a stylish and functional outdoor kitchen space.
Investing into an outdoor kitchen can be a huge decision. From the Design to Installation process, we take care of everything helping you create your dream Outdoor Kitchen.
Create a luxurious outdoor kitchen living space. More than ever before, families and friends are taking to the outdoors to enjoy and live life to the fullest.
Our custom outdoor kitchen cabinet work design will meet all your needs and expectations. Castle Kitchens is committed to making outdoor kitchens an attainable reality for anyone who is passionate about entertainment, cooking and loves relaxing outdoors.
Feel the difference we have to offer and we look forward to providing you with top quality kitchen cabinets and excellent customer service.
---
Why Choose Our Outdoor Custom Cabinets in Toronto, Ontario, Canada?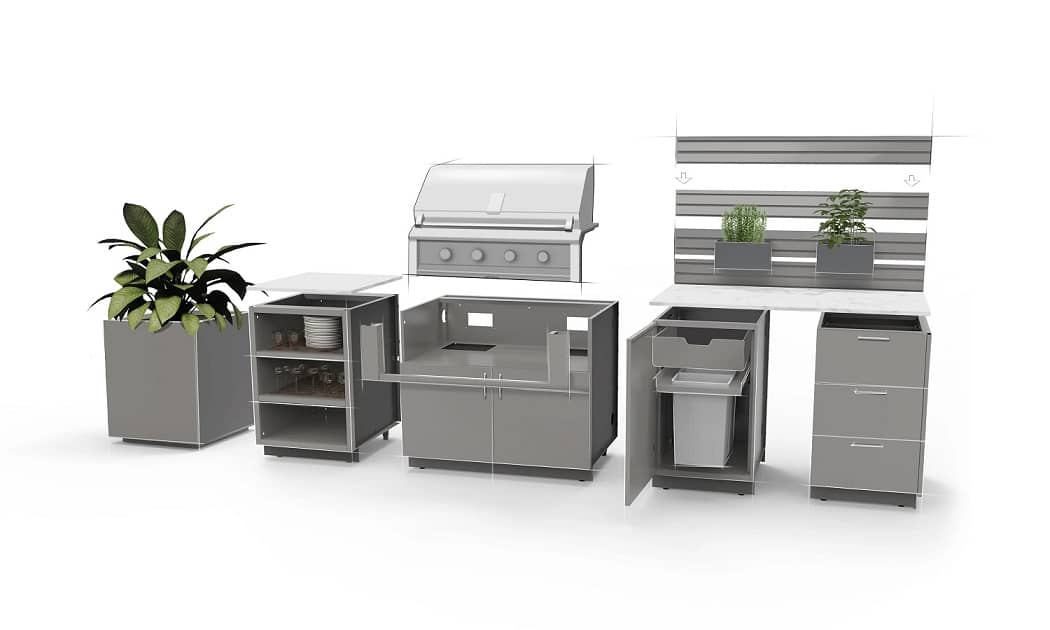 Caste Kitchens understand the importance of delivering durable and affordable outdoor kitchen cabinets that not only look beautiful but also last a lifetime. We believe that our customers should never compromise their outdoor living experience
We are proud to offer not only best outdoor custom kitchen cabinets at affordable prices, but we also design outdoor kitchens as well offer durable outdoor products at great values so we can help build your dream kitchen. We are one stop shop for all your kitchen renovation and remodel needs.
We have built many custom outdoor kitchens all around Greater Toronto Area including Markham, Toronto, Richmond Hill, Stouffville, Newmarket, Aurora, Thornhill, Scarborough, North York, Uxbridge, Vaughan, Brampton, Mississauga, Etobicoke, Pickering, Ajax, Whitby, And Oshawa.
---
Investing in outdoor kitchen will increase the value of your property. Whether you're starting a renovation or building your dream outdoor kitchen in Toronto, Ontario, Canada, we are here to help you every step of the way.
Your outdoor kitchen should be reflection of your personal tastes. There are many different options available to choose from, providing your with life long lasting investment.
We specialize in custom, semi-custom cabinets for kitchens, bathrooms, laundry, office, libraries, media centers, entertainment centers, wine bars and cellars, closets and built-ins, millwork, kitchen renovation and remodeling.
We look forward to seeing you soon at our kitchen showroom near Toronto, Ontario, Canada.