Thermador Canada Appliances – Wall Ovens, Refrigerators, Ranges, Dishwashers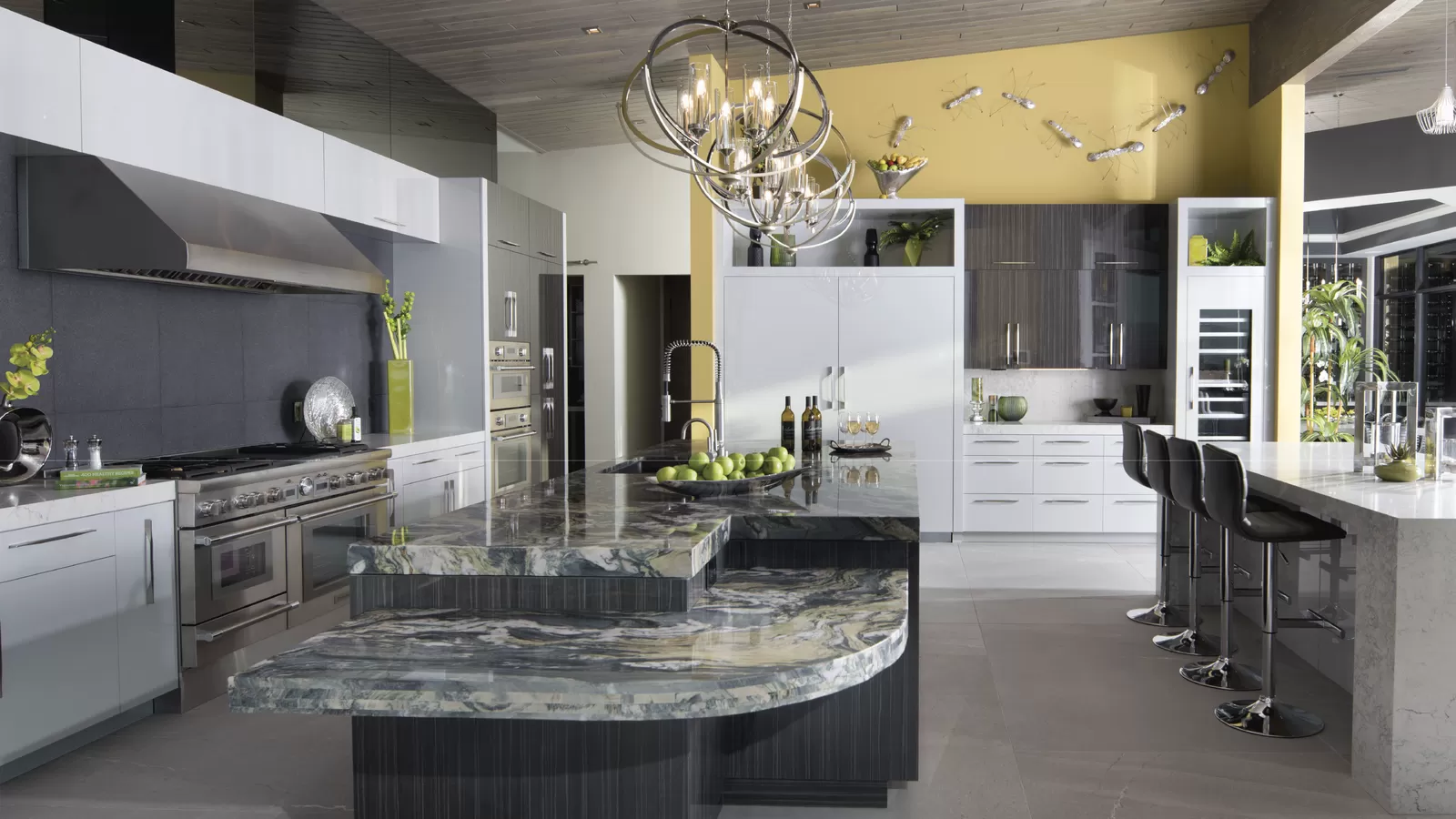 Luxury Appliances, Redefined
Elevate Your Cooking, Without Compromising Your Style.
Thermador Appliances are available at our showroom in Toronto (Markham), Ontario, Canada. Our collection includes Thermador Ovens, Refrigerators, Ranges, Cooktops, Rangestops, Coffee machines, Dishwashers, And Ventilation Hoods at very affordable prices. For more than 100 years, Thermador Canada has delivered bold design, unmatched performance, and exceptional innovation in the kitchen industry.
Since 1916, Thermador Canada high-end kitchen appliances have been synonymous with exceptional. They introduced North America to the Cooktop, Steam and Convection Ovens, and Column Refrigeration. These Thermador Appliances come in 2 different collections Masterpiece Collection And Professional Collection. Thermador is known for its uncompromising pursuit of innovation, you will find their luxury appliances in homes across around the world.
Defined by Luxury
High-end smart kitchen appliances across cooling, cooking, and dish care.
Empowered by Design
Handcrafted using authentic stainless steel, metallic silver glass, plus vibrant-color touch-screen display for superior performance.
Led by Innovation
Industry-leading technology across every product category — thoughtfully engineered with the modern entertainer in mind.
---
Thermador Promotions – One-Two-Free
Experience Luxury At Affordable Prices
Designed for the highest quality of life, with unbeatable prices, performance, durability and warranty. Visit Castle Kitchens for the best collection of Thermador Kitchen Appliances at guaranteed low prices that match your kitchen style and cooking needs.
Reduce your kitchen remodel cost using The Thermador ONE-TWO-FREE Promotion. Whether it is a small kitchen remodel or an expansive renovation, save on select appliance suites.
Purchase a complete qualifying kitchen and choose from a selection of free bonus gifts. Plus, you can complete your dream kitchen with a built-in coffee machine for only $3000†.
Buy any 30", 36", 48" or 60" Professional Range and receive a FREE Emerald Dishwasher.
There's over a thousand Thermador combinations you can choose form to create your dream kitchen.
---
Thermador Ranges
Ignite Your Inner Chef with Innovative Cooking Ranges
The centerpiece to any great meal is the kitchen range. Thermador gas ranges provide optimal cooking power from the top surface to interior oven.
Their High End Ranges feature patented technology like the Star Burner with ExtraLow simmer. Not just shaped for show, it delivers 56% more coverage and faster, even heating across all pan sizes.
Thermador professional stoves and stainless steel ranges feature four or six burners. These beautiful looking ranges are available in, 30 Inch, 36 Inch, 48 inch, And 60 inch ranges. The dual fuel ranges and gas ranges also provide precision temperature control through superior flame spread and a reduced cold spot.
Thermador ventilation and ranges go hand-in-hand for every culinary masterpiece.
---
Thermador Ovens
Convection and Conventional Ovens: A Revolution
The Newly redesigned Thermador Convection Ovens offer an array of industry-leading features like a massive 4.5-cubic foot capacity, new side-open doors, and exclusive SoftClose.
With an innovative selection of Convection, Steam, new Speed Ovens and Warming Drawers, serve as the perfect sous chef for your culinary creations. Our collection includes: Speed Ovens, Single, Double, Triple Wall Ovens, Steam, Speed Ovens, Microwaves, And Warming Drawers.
The brand that invented Wall Ovens is reimagining culinary possibilities with its vast collection of high end ovens.
---
Thermador Refrigeration/Fridges
New Built-In Freedom Refrigeration With Stainless Steel Interiors
We carry Thermador Refrigerator Columns, Freezer Columns, Under Counter Refrigeration, Wine Refrigeration, And Bottom Freezer Refrigerators.
Thermador Iconic stainless steel interiors join with award-winning theater-style lighting to create an undeniable radiance. Take a closer look at preservation that breaks every mold.
TFT Display and WiFi-enabled with Home Connect combine for intuitive control of temperatures, humidity and more from home or away.
Whether you prefer premium-grade stainless steel or a seamless design with custom panels that match your cabinetry, Thermador Freedom Refrigeration Collection can complement, be at the center of, or become one with your home while perfectly meeting the preservation needs that your customizable design demands.
And Freedom Refrigeration configures flawlessly to deliver the personalization options that perfectly match the way you live.
Thermador Freedom Refrigeration is an elite collection of integrated Refrigerator, Freezer, Under Counter and Wine Column configurations that offers the ultimate design freedom for any space of the home.
---
---
---
Thermador Masterpiece Collection
The newly redesigned Masterpiece Collection offers beautifully integrated appliances that seamlessly complement your cabinetry and your cooking style, featuring vibrant color touchscreen displays and sleek handles. This Collection adds modern elegance while letting your cooking take center stage.
---
Thermador Professional Collection
Thermador Professional Collection offer unparalleled power for adventurous cooks. With vibrant LCD displays and stunning metallic gray glass, this collection is crafted with high quality stainless steel and prominent, eye-catching knobs.
Where Are Thermador Appliances Made?
Thermador ovens, ranges, and select dishwashers are made in USA. Their top of the line Dishwashers and Refrigerators are made in Europe.
---
Newly redesigned Thermador Canada Wall Ovens offer industry leading features like a large 4.5-cubic foot capacity, and new side-open doors. Our collection of Thermador high end wall oven includes single and double ovens, steam, conventional, convection, microwave, and built-in oven and microwave combinations.
Thermador luxury gas ranges provide optimal cooking power from the top surface to interior oven. They deliver 56% more coverage and faster, even heating across all pan sizes. Thermador stoves and stainless steel ranges feature 4 or 6 burners. The sizes include 30 inch, 48 inch, and 60 inch ranges.
Thermador Canada high-end cooktops and drop-in rangetops feature the unparalleled performance of the Star Burner with ExtraLow technology. The cooktops and rangetops are available in Induction, Electric, and Gas and 4 or 6 burners configurations. The sizes include 30", 36", and 48" widths.
The experts at Castle Kitchens will work together with you every step of the way in deciding which Thermador Appliance best suites your style and budget. For your convenience, we are open 7 days a week.
Castle Kitchens has been in the Kitchen industry for over 21 years. Our 16,000 sqft showroom makes us one of Canada's largest retailers of quality kitchen products. Along with our retail showroom, we offer design, kitchen and bathroom renovations and installation services.
We serve customers all around the GTA, including the residents of Markham, Toronto, Thornhill, Richmond Hill, Newmarket, Woodbridge, Vaughan, Mississauga, Brampton, Stouffville, Scarborough, Pickering, Whitby, And Oshawa. Visit Castle Kitchens for the best Thermador Appliances at guaranteed low prices that match your kitchen style and cooking needs. Whether you are looking for Induction Cooktops, Gas, Eletric or Duel Ranges, Refrigerators, We carry it.
If you have any questions about Thermador Appliances Canada prices, parts, installation, please feel free to Call our customer service at (905) 944-0060 or email us at info@castlekitchens.ca to learn more about our products and competitive pricing. We have our own delivery service, so you get your order fast and safely and can deliver your kitchen appliance any where around the GTA. We look forward to seeing you soon.
---
Our Best Sellers Of Thermador Appliances Canada Includes